Healing with Ayurveda: A Journey of Self-Discovery
Nov 1 - 3, 2019
Join us November 1st-3rd for a nourishing, weekend introduction to learn the basic principles of Ayurveda. These basics will help determine your individual mind body type and how to apply these to personal, family and community life. Develop a personalized diet and lifestyle program and examine root causes of imbalance and disease. Enjoy Ayurvedic self massage, cooking and practice yoga (postures, breathing and meditation). This program is an excellent introduction to Ayurveda for the general public, yoga teachers and complimentary health practitioners.
SCHEDULE Overview*
FRIDAY: Workshop begins at 7pm and goes until 9pm.

SATURDAY: 8am start (yoga & meditation). 9:45-11am Brunch Break. 11am-5pm Ayurvedic cooking demo, Ayurveda World Herb Shop tour, Core content discussions- doshas, agni, ama, and other key Ayurvedic concepts.

SUNDAY: 7:30am start (am yoga class). 8:30-9:30am Breakfast. 9:30-12pm Kitchari creation and workshop content review. 12-1pm Lunch & closing.

*Main times/highlights mentioned.

**Please Note: Registration for this course is 2-step process wherein you will first enroll and pay the tuition cost of $315. Next, you'll reserve your Housing (which includes meals) via the link provided in your application. If you will be commuting locally and not staying overnight, please still Reserve Housing and select "Commuting." Thank you!**

Enrollment Now Open:
Apply HERE
Presenters
Kate Bentley, MA-Ay
Kate is immersed in her love for Ayurveda and the well being of humanity. She is an instructor at Mount Madonna Institute, where she also manages the Ayurveda Clinic. Kate holds a private practice and regularly writes articles for a local health magazine. In addition, she has an extensive background in education and enjoys teaching workshops and leading group-supported cleanses and classes.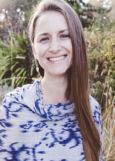 Danielle (Siri Radha) Knight, CAP, RYT
Siri Radha is passionate about using food as medicine and reconnecting to our true nature through mother nature. In addition, she is experienced in Ayurvedic bodywork and cleansing procedures. Her great joy in life is sharing the ancient wisdom of Ayurveda and Yoga through teaching workshops, Hatha and Kundalini Yoga classes and healthful cooking.
Cost
(including meals, lodging, and facilities use - does NOT include tuition)
| Housing Type | Cost |
| --- | --- |
| Commuting (Day use, meals & facilities) | $96 |
| Own Van | $118 |
| Own Tent | $118 |
| Dormitory (4-7 to a room) | $176 |
| Triple (3 to a room) | $204 |
| Double (2 to a room or cabin) | $246 |
| Double with Bath (2 to a room) | $260 |
| Single (1 to a room or cabin) | $302 |
| Single with Bath (1 to a room) | $362 |
Program Notes
A deposit of $100 is required with registration. Balance is due upon arrival.
Deposits are non-refundable and are not transferable to another person. For cancellations received at least 2 weeks before the program starts, the deposit less a $50 fee will be credited to any other program within one year. No credit is available for cancellations less than two weeks prior to the program start date, for no-shows, or for leaving an event early. Housing changes incur a $20 change fee.
Registration check-in for this program is from 4:00 pm to 6:30 pm.
Dinner is served from 5:30-6:30 pm on Friday and 5:00-6:00 pm on other days.
If you will be arriving late, please ask us to save a dinner for you.
Orientation begins at 7:00 pm.
The program will end at 12:00 pm on the final scheduled day.