Classical Yoga School and Ayurveda College
Since 1978, Mount Madonna has offered a Yoga Teacher Training (YTT 200), providing theoretical and practical professional education. Advanced Yoga Studies (YTT 500) followed, along with Prenatal Yoga, Children's Yoga for Educators and Continuing Education courses.
Since its launching in 2006, the College of Ayurveda has offered three levels of training: Health Counselor, Practitioner and a Master of Arts in Ayurveda. Each school, rooted in authentic Vedic knowledge, teaches the ethical and professional standards necessary for developing meaningful careers.

MMI Upcoming Courses & Programs
Jul 16 - Sep 17, 2022
Visit our Mount Madonna campus for an in-person consultation with an Ayurvedic Health Counselor intern. Take charge of your health and well-being through a personalized approach.
Jul 16, 2022 • 1:00 - 3:00pm
We welcome you to visit our mountaintop campus, situated on 380 acres of Redwood forest overlooking the Monterey Bay. Meet program faculty, see our classrooms, and explore the space where our rich Vedic teachings take place. Learn about our program offerings for 2022. All guests must register in advance.
Aug 25 - 28, 2022
Drawing from Patanjali's Ashtanga (eight-limbed) Yoga System and the practices of Hatha Yoga, you will learn foundational practices of pranayama, mudra, shat karma and meditation as well as basic philosophy and theory of both Yoga and Ayurveda as taught by Baba Hari Dass.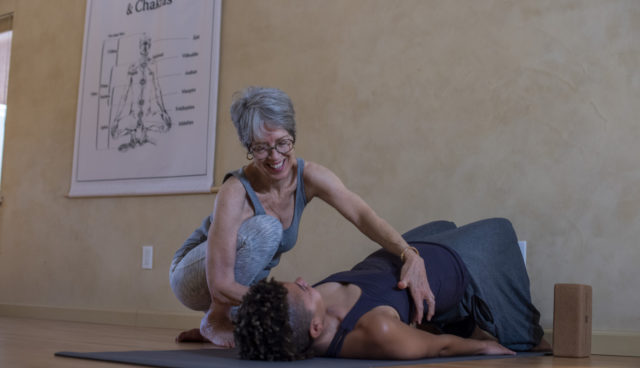 Sep 1, 2022 - Mar 19, 2023
Begin with the Advanced Yoga Studies (YTT 300) and unite the sister sciences in this IAYT accredited and NAMA recognized program. Explore pathology through the lens of Ayurveda and offer therapeutics from the limbs of yoga with clients on the path of self-healing.
Weekly Community Yoga and Ayurveda Classes | Donation-Based
Bring ancient wisdom into your daily life with weekly donation-based Ayurveda & Yoga classes in California. Your regular practice of asana, meditation & kirtan will create balance, resilience, and connection to nurture your spirit.
Join Us