Since 1978, Mount Madonna has provided theoretical and practical professional education and training in classical systems of Yoga, Āyurveda, and Community.

Each School emphasizes self-learning, service, and continuing life-long learning, as well as teaching the ethical and professional standards necessary for developing high-level, meaningful careers.
Master Faculty and Instructors
Dr. Ram Harsh Singh
Recent recipient of the Padma Shri Award for Āyurveda in India, and long standing Professor emeritus at Benares Hindu University, Dr. Singh has been teaching at Mount Madonna Institute since 2009.
Learn More
School of Yoga Faculty
MMC Staff & Senior Students of Baba Hari Dass
All of our faculty have been directly trained by Master Yogi Sri Baba Hari Dass, who is affectionately called "Babaji".
Learn More
Our Campus & Facilities
The Institute is located at and hosted by Mount Madonna Center's beautiful Conference and Retreat Center. The setting offers an ideal environment for learning and exploring within the context of a 40-year-old residential community dedicated to the principles and practice of Yoga. Students have the opportunity to directly connect, not only with residents, faculty, and other student body, but with the natural world that informs the foundations of Āyurveda and yoga philosophy.
Learn More
Campus
Mount Madonna Center
Our sister organization and host, the Mount Madonna Center, is a residential learning community inspired by the example of our teacher, Baba Hari Dass. We offer a beautiful, community managed space for yoga retreats, personal practice, spiritual and personal development programs, and a variety of classes and workshops.
MountMadonna.org
MMI Calendar
Yoga Service and Community
Jan 30 - Feb 2, 2020
Professional Training in lifestyle medicine that prepares students for careers focused on preventive mind-body healthcare, this 10-month educational program prepares students for a professional career as an Āyurvedic Health Counselor. This is a path to certification as an Ayurvedic Yoga Therapist.
Jan 30 - Feb 2, 2020
The Ayurvedic Yoga Therapy program (accredited by the International Association of Yoga Therapists) at MMI has as its foundation the understanding that self-development, therapy, healing and transformation of the individual and community is possible through the disciplined study, practice and contemporary application of the ancient wisdom of yoga and Ayurveda.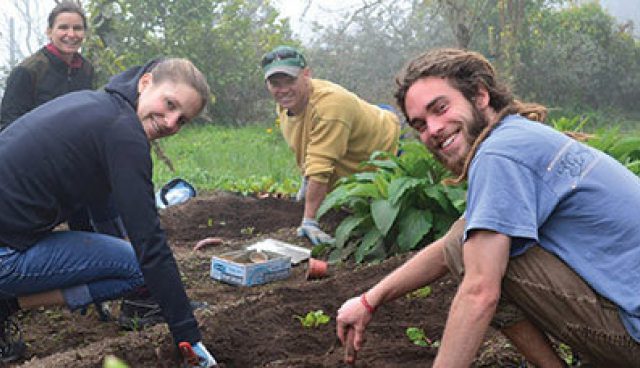 Mar 10 - May 31, 2020
For those passionate about living, learning, and serving in community, Mount Madonna Center offers 3-month residential service-learning opportunities in a beautiful retreat setting. Yoga, Service, & Community (YSC) is a unique, experiential placement which supports those on the path of personal growth and spiritual development, with on-going classes focused on philosophy and practice, living a meaningful life, and mind-body awareness through yoga and healthy living.
Apr 5, 2020
Step behind the scenes at our Ayurveda World Herbal Dispensary and learn the art of herbal product making!