Explore the Pancha Mahābhūtas (Five Great Elements)
Webinar Series 2021
Explore the Pancha Mahābhūtas (Five Great Elements)
Presented by Kamalesh Ginger Hooven, MA-Āyur
Series begins March 3rd, 2021 ~ 8:00-10:00am PDT
Kamalesh takes inspiration from the Five Great Elements and incorporates them into a beautifully designed yoga practice. All levels welcome!

Join Kamalesh Ginger Hooven each Wednesday morning for a Webinar Series to explore the Pancha Mahābhūtas (the five great elements). Integrate all of the elements into your practice while focusing on a particular element each week. Learn to adapt āsana, prāṇāyāma, mudra, mantra and meditation to stimulate and balance body, breath and mind.
Presented by Kamalesh Ginger Hooven, MA-Āyur
Ginger is Chair of the School of Yoga, Program Director of the Āyurvedic Yoga Therapy Program, Coordinator of the Advanced Yoga Studies (YTT 300) program. She has been teaching in the Mount Madonna Center Yoga Teacher Trainings since 2005. In addition to her studies at Mount Madonna, she completed a 700-hour Yoga Teacher Training with the Yoga Research and Education Center (2001-2002) led by scholar Georg Feuerstein. Ginger completed two years of graduate studies in Philosophy at the University of Memphis (1972- 1974). She attended Cabrillo College (Aptos, CA 2010-2011) for Anatomy, Physiology, Chemistry, and Nutrition and was an Anatomy and Physiology assistant instructor at Cabrillo College. Ginger is also the Program Coordinator – C-AP Program, College of Āyurveda.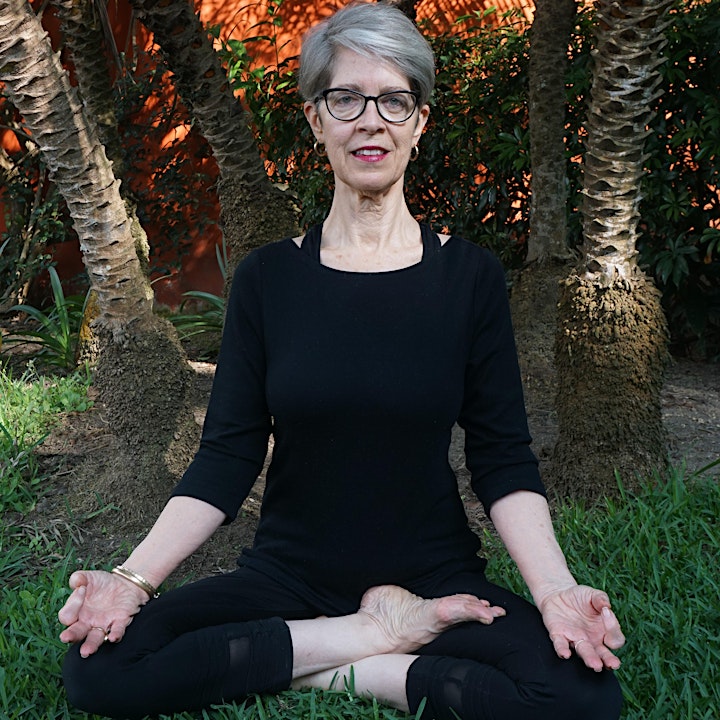 Explore the Pancha Mahābhūtas (Five Great Elements)