Healing with Ayurveda for Uncertain Times
Online "Live" Weekend Retreat
June 27-28, 2020
Join us for this live, interactive weekend retreat where we will focus on exploring our unique mind body types and how ayurveda can help us rebalance during uncertain times. Kate and Danielle have personally trained hundreds of ayurveda and yoga students over the years and bring an intimate understanding of these topics and their relevance, now more than ever, to the current challenges we are facing individually and collectively. We will cover general theory, practices that support immunity, stress management, diet, breath work, cooking, bodywork and yoga postures for bringing vitality into the body. Together we will cultivate connection, ease and well being.
Discover your unique mind-body type
Get to the root cause of imbalances
Use food and herbs as medicine
Build natural immune strength
Learn to manage anxiety, depression and anger
Cultivate connection
| Schedule Overview* | | |
| --- | --- | --- |
| Saturday | 9am-12pm | Morning Session |
| | 12pm-1pm | Lunch Break |
| | 1pm-4pm | Afternoon Session |
| Sunday | 9am-12pm | Morning Session |
| | 12pm-1pm | Lunch Break |
| | 1pm-4pm | Afternoon Session |

Each day will include a balance of lecture, group sharing, cooking or self-care demos and yoga class including pranayama (breathing practices) and meditation.
Price: $225
Presenters
Kate Bentley, MA-Ay
Kate is immersed in her love for Ayurveda and the well being of humanity. She is an instructor at Mount Madonna Institute, where she also manages the Ayurveda Clinic. Kate holds a private practice and regularly writes articles for a local health magazine. In addition, she has an extensive background in education and enjoys teaching workshops and leading group-supported cleanses and classes.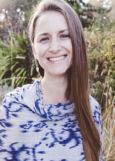 Danielle (Siri Radha) Knight, CAP, RYT
Siri Radha is passionate about using food as medicine and reconnecting to our true nature through mother nature. In addition, she is experienced in Ayurvedic bodywork and cleansing procedures. Her great joy in life is sharing the ancient wisdom of Ayurveda and Yoga through teaching workshops, Hatha and Kundalini Yoga classes and healthful cooking.