Master Faculty & Instructors for the College of Ayurveda
College of Āyurveda Master Teachers
For the College of Āyurveda, faculty members typically have the BAMS degree (Bachelor of Āyurvedic Medicine and Surgery), the degree held by professors of Āyurveda in India, the home country of this field, from which we draw the most highly qualified faculty assembled anywhere to teach the Institute's courses. All College of Āyurveda faculty have had a minimum of five years of teaching experience, and many have had 20-30 years of teaching experience.
Shanta Bulkin met Dr. Rammurti S. Mishra (later known as Shri Brahmananda Sarasvati ) in the summer of 1972 at Ananda Ashram in New York State. Shri Brahmananda Sarasvati referred to Sanskrit as the "washing machine of the mind" and Shanta felt this effect change his life. Shanta started teaching Sanskṛit in the late 90s and has been continuing his studies with world-renowned Sanskṛit teacher and writer, Professor Ram Karan Sharma. Since 2010, when he and his wife, Indira, started the East West Sanskṛit Institute, Shanta has been the primary entry-level teacher at the Institute.
Cynthia Ambika Copple, BA, CMP, MA- Āyurveda (hon), Ayurvedic Doctor (NAMA), is a founding Board Member and Past President of the National Āyurvedic Medical Association; Director, Lotus Holistic Health Institute, Santa Cruz, CA. 1985-present; Āyurvedic Consultant in Santa Cruz l985-present; San Jose (1998 – present); President and Founder, Lotus Herbs, 1983-present; Director, Lotus Holistic Health Institute Pancha Karma Clinic,1990-present; Twin Lakes School of the Healing Arts, staff teacher, Āyurvedic Massage, 1990-2005; Lotus Holistic Health Institute, Āyurvedic Massage Intensive Trainings, 1990-present.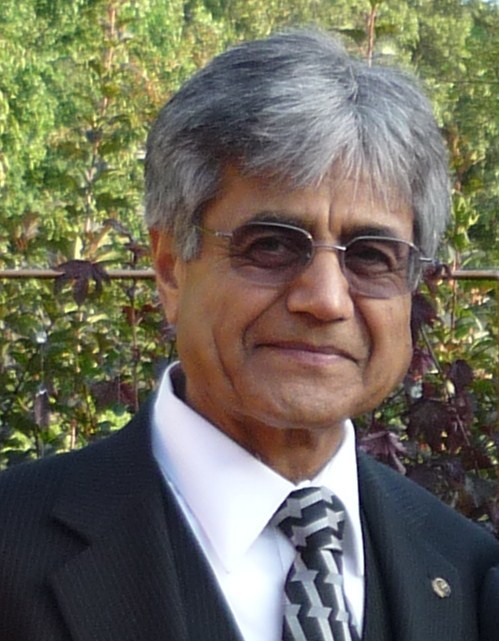 Dr. Dhaval Dhru, MD, a retired ENT surgeon and an Ayurvedic Practitioner, Educator and a Yoga teacher at Federal Way Ayurveda and Yoga, Three Trees Yoga and Healing arts Center in Washington State. He is a past president of NAMA and currently serves on various committees and boards of NAMA. He has been teaching and lecturing nationally and internationally for 13 years. He served as an Associate Professor and chair in the department of Ayurvedic Science at Bastyr University. He is a faculty member at Harmony Hill Retreat center providing workshops for cancer survivors and care givers and serves as a Facilitator at Ayurvedic retreat for cancer survivors, in Harmony Hill, Union, WA.
Dr. John Douillard, DC has written and produced numerous health and fitness books, CDs, and DVDs. He has been teaching and lecturing internationally for 25 years and publishes a free wellness video-newsletter filled with the latest studies and research. He was the Director of Player Development for the New Jersey Nets in the NBA and currently directs the LifeSpa Āyurvedic Retreat Center in Boulder, CO, where he lives with his wife and six children.

Dr. Krista Farey, MD, MS, CAP, MA-Ay is a NAMA certified Ayurvedic Practitioner, and board certified in both Family Medicine and Integrative Medicine. She is Clinical Assistant Professor at the University of California, San Francisco School of Medicine, has practiced, consulted and taught in the public sector for over 3 decades and teaches internationally with the non-profit Health in Harmony. She is passionate about teaching integration and collaboration between different health care traditions, and is delighted to be teaching pharmacology, pathophysiology and clinical integration at MMI. Other clinical interests include women's health, group care, and cross cultural medicine. She has written extensively on health care policy reform and is the co-author of a textbook on physiological medicine.

Dr. Nick Fortino, PhD, is a psychologist and yoga teacher inspired by yoga's influence on psychological development and transformation. He studies Western Psychology and Eastern traditions, especially interested in the ways they align and enrich or challenge and contradict each other. He also has experience conducting research about natural biological treatments for mental disorders. Among his primary purposes is to foster humanity's evolution through teaching and learning.
Steven Highburger has been deeply immersed in Vedic Studies since the 90's and is a teacher of Vedic Astrology, Āyurveda, Vastu and Sanskṛit. Steven studied intensively with the world renowned master of Vedic Traditions, Hart deFouw, and also received the highest level of certification from the American College of Vedic Astrology (ACVA) and is currently a certified teacher and tutor for ACVA. Steven is a graduate of the Āyurvedic Institute of New Mexico where he spent four years studying classical Āyurveda under the direction of Dr. Vasant Lad. Steven teaches internationally and maintains a busy private practice in San Rafael, CA.
Rucha Kelkar, BAMS, DPT, is the Director of Ayurbliss- Ayurveda Wellness for Mind, Body and Spiritual Health located in San Mateo, CA. She received her Bachelor of Ayurvedic Medicine and Surgery (BAMS) at the University of Pune, India, her Master of Physical Therapy (MPT) at California State University Long Beach, & her Doctor of Physical Therapy (DPT) at The College of St. Scholastica in Duluth, MN. Rucha has sixteen plus years of experience in clinical practice and in teaching all subjects of Ayurvedic medicine. She is an accomplished speaker and writer and has been a presenter in National Conferences on multiple occasions. She has an extensive clinical experience in Ayurvedic therapies, Ayurvedic consultations, Panchakarma. She specializes in orthopedic physical therapy and is also a certified yoga therapist.

Manisha Kshirsagar, BAMS, LMT, DY&A (India), an accomplished Āyurvedic Physician, Naturopath and Yoga instructor has been teaching Āyurveda around the world for over 20 years. She is a regular faculty member in Sanskṛit and Panchakarma.

Suhas G. Kshirsagar, BAMS, MD (Ayu. India). He serves as the Chair of Ayurveda at MMI. He is a graduate of Pune Āyurvedic University, is an esteemed clinician who has treated over 15,000 clients. He is a Research Consultant for Āyurvedic nutraceutical companies, and also is one of the few Āyurvedic Practitioners in the U.S. who practices Medical Astrology. He is the Chair for college of Ayurveda.

Vasant D. Lad, B.A.M.S., MASc., Medical Director of the Ayurvedic Hospital in Poona, India, for 3 years, Professor of Clinical Medicine at Poona University School of Ayurvedic Medicine for 13 years. For the past 27 years he has taught in the U.S. He is Director of the Āyurvedic Institute in Albuquerque and author of Āyurveda, The Science of Self-Healing, Āyurvedic Cooking for Self-Healing (with Usha Lad), The Yoga of Herbs (with David Frawley), Secrets of the Pulse: An Āyurvedic Art of Diagnosis, and The Complete Book of Āyurvedic Home Remedies.
Yashashree (Yash) Mannur, BAMS, BA Sanskrit, is a graduate of Poona University in India in 1996. She has practiced Ayurveda for 13 years in the U.S. and is President of Shubham Āyurveda. She teaches Sanskṛit, Pancha Karma, Lifestyle management and other Āyurvedic subjects.


Dr. Jayagopal Parla, MA OM, MD (Ayurveda), BAMS, is the Founder & Director of Athreya Ayurvedic Integrative Health Center. He is a faculty member in the Department of Ayurveda, American University of Complementary Medicine, Vice President of Athreya Corp. Duarte, CA, Visiting Professor at Japan Ayurveda School in Tokyo, Japan and a Faculty member at Southern California University of Health Sciences, Whittier, CA


Shraddha Ravani, PGD, MA-Ay, is a NAMA Certified Ayurvedic Practitioner. She has been involved in fundamental research in biological sciences, focused on breast cancer at a National Laboratory for the last two decades. Currently, she is working as a scientific program manager, providing programmatic management for large-scale federally funded research grants to aid in the development and implementation of strategic plans and regulatory oversight. Shraddha did her undergraduate work in Microbiology and post graduate work in Medical technology in India. She also has a Master's Degree in Āyurveda from Mt. Madonna Institute in Northern California, where she now serves as a director of the MMI Āyurvedic Research Center. Shraddha is passionate about bringing awareness to health and healing by integrating her knowledge of Biological and Āyurvedic sciences.

Dr. Renee Rossi, MD, MFA, MA-Ay, is a NAMA certified Ayurvedic Practitioner. She has served as an Assistant Professor of Otolaryngology, University of Texas Southwestern Medical School, Instructor in Otology and Laryngology, Harvard Medical School and as Clinical Instructor at Ohio State University Hospitals. She co-founded the Texas division of the National Ovarian Cancer Coalition and has an interest in women's health and the effects of trauma on human health.
Dr. Vivek Shanbhag, ND, MD (Āyurved), BAMS, CYEd,is a renowned Āyurvedic physician, professor, researcher and author. He integrates Āyurvedic and Naturopathic medicine in his clinical practice. He guides individuals and families in the process of healing themselves to achieve optimal body-mind-wellness through individualized nutrition, healing herbs and vitamins, gentle detoxification, appropriate exercise, stress management, special daily & seasonal routines. He is the Founder and Director of GAYA-THRI (Goa Āyurveda & Yoga Academy and Total Health Resort, India). He is a faculty member of Bastyr University in Seattle and Mount Madonna College of Ayurveda. His clinical, teaching and research experience spans over 28 years. During 1989 thru 2006, for 17 years, he was the Founder & Director of the AYU Ayurvedic Wellness Center - Academy, Clinic & Spa in Seattle. During 1991-96, he was the Chairman of the Āyurvedic Medicine Department at Bastyr University, Seattle.
Sarita Shrestha, BAMS, MD Āyurveda OB/GYN, from the prestigious Banaras Hindu University, India, has taught and consulted for over 25 years in international institutions, hospitals and clinics, received numerous international awards honoring her presentations and services with special recognition as the first Nepali woman Āyurvedic physician and specialist, is Founder/Director of Devi Ma Ayurveda Rural Hospital, and teaches throughout the U.S. She is also well known for her unique herbal formulations.
(Retired) Consultant Ram Harsh Singh, PhD, senior Professor Emeritus and past Chief Consultant Physician, Department of Internal Medicine, and Dean, Faculty of Āyurveda, at Banaras Hindu University, India and Vice Chancellor, RAU, Jodhpur, India, supervised over 75 MD's and 25 PhD's and published 12 books and over 100 research papers, receiving many awards and distinctions including The Best Teacher's Award, the Jiwak Award in Asian Medicine, and most recently, the prestigious PADMA SHRI Civil Award by the Gov't of India.
Program Coordinators
Our program coordinators, who are Āyurvedic Practitioners with years of clinical or teaching experience, teach every weekend and are the glue that ties together the wisdom of the master faculty. They lead the "family" of students who live together, eat together and study together each weekend.

Kate Bentley, MA-Ay, NAMA Certified Ayurvedic Practitioner, Ashtanga Yoga Teacher, and Educator.
Drawn to the classical teachings of Ayurveda and Yoga through her teacher Baba Hari Dass. She has studied the indigenous healing practices of Peruvian Shamanism as well as Tantric Buddhism through the Vajrayana lineage. Immersed in her love for plants, natural healing and the well being of all global communities, Kate blends these experiences in her practice to help others co-create long term solutions for inner and outer balance. She is an instructor and clinical practitioner at the College of Ayurveda – Mount Madonna Institute. She holds a Masters Degree with a thesis in women's reproductive health. She has written articles for local health magazines and been interviewed on talk radio.

Ginger Kamalesh Hooven, BA, NAMA Certified Āyurvedic Practitioner and Yoga Therapist, is coordinator of the Yoga Teacher Training - 300 Hour Level (YTT 300) program and is a senior teacher in the āsana portions of both YTT 200 and YTT 300. She has been teaching in the Mount Madonna Center Yoga Teacher Trainings since 2005. In addition to her studies at Mount Madonna, she completed a 700-hour Yoga Teacher Training with the Yoga Research and Education Center (2001-2002) led by Georg Feurstein. Ginger has two years of graduate studies in Philosophy at Memphis State University. She has taught Spanish at Mount Madonna Middle and High School, has been an assistant instructor at Cabrillo College Anatomy and Physiology and is a Certified Āyurveda Practitioner.
Sumathi Uma Lingappa, MS, MA-Ayurveda, is a NAMA Certified Ayurvedic Practitioner from the Mount Madonna Institute, College of Ayurveda. She is the Director of Institutional Effectiveness, Program Coordinator for the MA-Ayurveda program, and manages the Ayurvedic clinic at MMI. She is also a faculty member at Meru Institute, Ayurveda studies program in San Jose, CA. Sumathi holds a Bachelor of Engineering degree in Electronics and Communication Engineering from University of Mysore, India, Master of Science degree in Software Engineering Program Management from Carnegie Mellon University, USA and worked in the software industry for 20+ years before finding her true passion in Ayurveda and education. She loves teaching and writing about Ayurveda. She works with clients interested in health and wellness who are exploring alternative non-drug approaches for prevention and management of their health conditions.