Master Faculty & Instructors for the College of Ayurveda
College of Ayurveda Master Teachers
For the College of Ayurveda, faculty members typically have the BAMS degree (Bachelor of Ayurvedic Medicine and Surgery), the degree held by professors of Ayurveda in India, the home country of this field, from which we draw the most highly qualified faculty assembled anywhere to teach the Institute's courses. All College of Ayurveda faculty have had a minimum of five years of teaching experience, and many have had 20-30 years of teaching experience.
Renée Rossi, MD, Interim Chair of Ayurveda at MMI, MFA, MA-Ayurveda serves as Clinical Faculty and Ayurveda Clinical Supervisor for the CAP/Masters and AHC programs at Mt. Madonna Institute.
Dr. Rossi is a NAMA certified Ayurvedic Practitioner and board certified in Otolaryngology-Head and Neck Surgery. She practiced Otolaryngology for over 30 years and served as Assistant Professor of Otolaryngology, University of Texas Southwestern Medical School and Instructor in Otolaryngology at Harvard Medical School. Dr. Rossi co-founded the Texas division of the National Ovarian Cancer Coalition and had a special interest in women's health and the effects of trauma on health.
Kate Bentley, MA-Ayurveda, Mount Madonna Institute, Watsonville, CA.

Ms. Bentley has been drawn to the classical teachings of Ayurveda and Yoga through her teacher Baba Hari Dass and has studied the indigenous healing practices of Peruvian Shamanism as well as Tantric Buddhism through the Vajrayana lineage. Kate is a clinical practitioner at MMI Wellness Center. She has written articles for local health magazines and also teaches Ayurveda in the School of Yoga.
Indira Ann Bulkin - MS - Physical Therapy, Samuel Merritt College, Oakland, CA 1996. BA (South Asian Languages – Sanskrit), University of California, Berkeley 1993.

Indira and husband Shanta Bulkin have studied and taught Sanskrit for over 42 years. They are cofounders of the East West Sanskrit Institute in San Francisco, CA.

Jackie Christensen, Ph.D., is an internationally recognized educator in natural health, herbology, and Ayurveda. She serves as a faculty member for many prestigious colleges. Her achievements include graduating on the Dean's Honor List for the Doctoral degree in Naturopathy and receiving a Master's in Ayurveda. She is also a certified Nutritional Consultant, Master Herbalist, and National Ayurveda Medical Association (NAMA) member. Jackie has hosted international study abroad programs as well as local workshops, online classes, and conferences. Jackie Christensen, Ph.D., has a private practice in Santa Cruz, CA.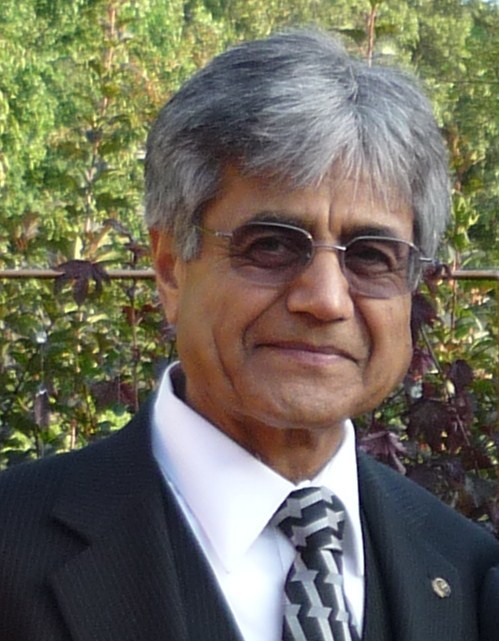 Dr. Dhaval Dhru, MD, CAP - Ayurvedic Institute

Dr. Dhru was in private practice as an ENT Surgeon from June 1981 to June 1999 in Federal Way WA. He is Board Certified: American Board of Otolaryngology, September 1977, Canadian Fellowship (F.R.C.S.) in Otolaryngology, November 1977 Licensure, and licensed to practice medicine in Washington since 1977.

Currently, Dr. Dhru practices as an Ayurvedic practitioner, educator and yoga teacher in Federal Way, Washington. His is a former Associate Professor and the Chair, Department of Ayurvedic Science, Bastyr University, Kenmore WA.
Krista Farey, MD, University of California San Francisco; MS, Health and Medical Sciences, University of California, Berkeley, MA-Ayurveda, Mount Madonna Institute.

Krista is board certified in both Family Medicine and Integrative Medicine. She is Clinical Assistant Professor at the University of California, San Francisco School of Medicine, has practiced, consulted and taught in the public sector for over 3 decades and teaches internationally with the non-profit Health in Harmony. Other clinical interests include women's health, group care, and cross cultural medicine. She has written extensively on health care policy reform and is the co-author of a textbook on physiological medicine.
Dr. Nick Fortino, PhD – California Institute of Integral Studies, San Francisco, CA.

Dr. Fortino is a psychologist and yoga teacher inspired by yoga's influence on psychological development and transformation. He studies Western Psychology and Eastern traditions, especially interested in the ways they align and enrich or challenge and contradict each other. He also has experience conducting research about natural biological treatments for mental disorders. Among his primary purposes is to foster humanity's evolution through teaching and learning.
Steven Highburger – B.A. Philosophy from University of Texas at Austin. B.A. (equivalent) in Vedic Astrology from American College of Vedic Astrology completing both Level I and Level II certifications–the highest level available in the west for Vedic astrology. 4 year Āyurvedic education (1997-2001) with Dr. Vasant Lad at The Ayurvedic Institute. 14 years (1998-2011) training in Vedic traditions– classes, seminars and private one-on-one instruction with the world renowned Jyotish master Hart de Fouw. Steven is a certified instructor and private tutor for the American College of Vedic Astrology. Instructor at Vedic Vidya Institute in San Rafael, CA (2003-2009) where he taught Jyotish, Hasta Sāmudrika (palmistry), Āyurveda and Sanskrit. Steven maintains a busy private practice in San Rafael, CA.

Ginger Kamalesh Hooven, MA-Ayurveda, Mount Madonna Institute, Watsonville, CA.

Program Coordinator – C-AP Program, College of Ayurveda. Ginger is also Chair of the School of Yoga, Program Director of the Ayurvedic Yoga Therapy Program, Coordinator of the Advanced Yoga Studies (YTT 300) program.
She has been teaching in the Mount Madonna Center Yoga Teacher Trainings since 2005. In addition to her studies at Mount Madonna, she completed a 700-hour Yoga Teacher Training with the Yoga Research and Education Center (2001-2002) led by scholar Georg Feurstein. Ginger completed two years of graduate studies in Philosophy at University of Memphis (1972- 1974). She attended Cabrillo College (Aptos, CA 2010-2011) for Anatomy, Physiology, Chemistry and Nutrition and was an assistant instructor of Anatomy and Physiology at Cabrillo College.
Rucha Kelkar, DPT, Doctor of Physical Therapy, The College of St. Scholastica, Duluth, MN. Bachelor of Ayurvedic Medicine and Surgery (BAMS), University of Pune, India 1999.
Dr. Kelkar has sixteen plus years of experience in clinical practice and in teaching all subjects of Ayurvedic medicine. She is an accomplished speaker and writer and has been a presenter in National Conferences on multiple occasions. She has an extensive clinical experience in Ayurvedic therapies, Ayurvedic consultations, Panchakarma. She specializes in orthopedic physical therapy and is also a certified yoga therapist. Dr. Kelkar is the Director of Ayurbliss-Ayurveda Wellness for Mind, Body and Spiritual Health located in San Mateo, CA.
Manas Kshirsagar – MS in Ayurveda and Integrative Medicine, Maharishi International University, Fairfield, Iowa, AD (NAMA).

Manas comes from a Rig Vedic Bramhin tradition with an extensive Ayurvedic background. He is a wellness consultant, who has worked as an Ayurvedic Consultant at MAPI and the Raj Panchakarma Center in Fairfield, IA. Manas has extensive training in many different healing modalities including certifications in Yoga, Meditation, and Reiki.

Manisha Kshirsagar - BAMS, Pune University, Pune Ayurvedic University, Pune, India, 1990.

Manisha is trained at the Indian College of Naturopathy and qualified as a Yoga Instructor from the Kaivalyadham University in India. Dr. Manisha has been teaching Ayurveda and yoga for more than 15 years. She specializes in women and infant health, skin care and natural beauty treatments. She offers regular workshops on Ayurvedic nutrition and cooking, panchakarma and herbology.
Dr. Suhas Kshirsagar - MD (Ayurveda) Pune Ayurvedic University, Pune, India,

Dr. Suhas is a classically trained Ayurvedic Physician with over 30 years of Clinical Experience. He is a Best-Selling Author, Motivational Speaker and an acclaimed Educator in the field of Ayurveda & Integrative Medicine. He has traveled around the globe popularizing Ayurveda, Yoga, Meditation & Natural Medicine. Dr. Suhas has formulated some very successful herbal products generating multi-million dollars in revenues. He was featured in many popular podcasts, radio & television shows. He is the Director of Ayurvedic Healing Inc in Santa Cruz, CA.
Yashashree (Yash) Mannur – BAMS University of Pune; Pune, India. BA - Sanskrit Tilak Maaharashtra Vidyapeeth; Pune, India, 1996.
Dr. Mannur has 19 years of experience in clinical practice and teaching.
Dr. Jayagopal Parla - MD (Ayurveda), Rajiv Gandhi University of Health Sciences, Karnataka, Bengaluru, India; BAMS - Mangalore University, Mangaluru, Karmataka, India; MAOM – Masters in Acupuncture and Oriental Medicine, Southern California University of Health Science, Whittier, CA., C-IAYT.

Dr. Parla is Founder & Director, Athreya Ayurvedic Integrative Health Center. He currently works in the Department of Ayurveda, American University of Complementary Medicine. He is Vice President, Athreya Corp. Duarte, CA, Visiting Professor, Japan Ayurveda School, Tokyo, Japan, and Faculty, Southern California University of Health Sciences, Whittier, CA.
Jen Rand - MA- Ayurveda, Mount Madonna Institute. Bachelor of Arts in Spanish - University of Wisconsin - La Crosse. K-12 teaching credential - Viterbo University.

Jen's experience in teaching spans over 15 years and includes teaching English to newcomer students, working as an Outdoor Education Naturalist, and teaching Spanish in the elementary and middle school at Mount Madonna. She has also worked in administration, serving as the office manager at a charter school before joining Mount Madonna Institute as a Program Coordinator in 2020. She currently serves as the Secretary of the Mount Madonna Institute Board of Directors and teaches yoga online.
Shraddha Ravani, Master of Arts-Ayurveda, Mount Madonna Institute, Watsonville, CA. BS, Microbiology, Sardar Patel University, Gujarat, India. Post Graduate Diploma in Medical Technology, CAM Hospital and Medical Research Center, Gujarat, India, 1982. PhD Candidate, Maharishi International University, Fairfield Iowa.

As a NAMA Certified Practitioner, Shraddha has been involved in fundamental research in biological sciences, focused on breast cancer at a National Laboratory for the last two decades. Currently, she is working as a scientific program manager, providing programmatic management for large-scale federally funded research grants to aid in the development and implementation of strategic plans and regulatory oversight. She serves as a director of the MMI Ayurvedic Research Center and coordinates MMI's Research Symposium.
Vivek Shanbhag, N.D. Doctor of Naturopathic Medicine, Bastyr University, Seattle, WA.; M.D.(Ayu) -Ayurveda, Poona University, Pune, India; B.A.M.S - Bachelors in Ayurvedic Medicine & Surgery, Karnataka University, Dharwad, India, and C.Y.Ed - 2 years Certified Yoga Educator, Karnataka University, Dharwad, India.
Currently, Dr. Shanbhag is Founder and Director, YogaAyurveda.org – Natural Medicine Clinic, Academy & Wellness Spa in San Jose, California, He has provided comprehensive oversight and leadership for academics, administration and all collaborative relationships, including educational and clinical opportunities and directing a clinic, academy, & spa.
Bharathi A. Venkatachalapathy, BAMS Ayurveda Medicine and Surgery from Bangalore University, India.Bharathi is a passionate Ayurveda practitioner, speaker, researcher and educator with over 23 years of clinical experience. She is a Fellow in Integrative Medicine from the Academy of Integrative Health and Medicine. She is also a certified Vyasa Yoga Instructor. Bharathi has been practicing in orange county, California and is teaching faculty at Southern California University of Health Sciences and Mount Madonna Institute. She is also a visiting instructor at Keck School of medicine, USC. She has presented workshops and lectures at various Integrative medicine platforms. She has co-authored multiple publications on Complementary Alternative Medicine including the book "Hepatitis C choices". Bharathi is happily married to her wonderful husband and a mother to two beautiful daughters. In her leisure time, she enjoys reading, gardening and hiking.